by Tim Caverly
BOOK 3 in the Ranger Jim Clark Saga
Read by Jack Musiol
If your grandfather could give you anything—
What would it be?
23 year old Jim Clark is about to find out!
During his third year of college Jim Clark is forced to abandon school and leave his classmate and friend Susan behind. Jim returns to the family farm only to face one hardship after another. 
Broke and with debt mounting; Jim's world falls apart. Then one day, while cleaning out the attic of his now empty colonial home, Jim discovers an envelope–yellowed with age in an old family trunk.
It is a letter from a grandfather he's never met and it instructs Jim to go to Allagash Lake and retrieve an heirloom "for the sake of the family!" Follow along as Jim treks deep into the Maine wilderness to recover a grandfather's keepsake and stumbles onto a mystical path to the past.
BOOK 6 in The Allagash Tails Collection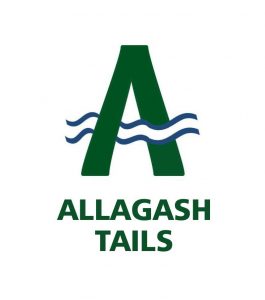 ---
BOOK DETAILS:
ISBN: 636160243195
5CDs
Amray DVD packaging
Fiction / Outdoors / Maine
LIST PRICE: $40.00
---
TEASER:
Here is a Five Minute PREVIEW of the Audio Book as read by Jack Musiol
Other Books in the Ranger Jim Clark Saga
THE RANGER AND THE REPORTER (Print and Kindle versions)
THE RANGER'S WIFE (Print and Kindle Versions)
SOLACE (Print and Kindle Versions)
---
PURCHASE:
AUDIO BOOK of SOLACE : SolaceAUDIO $40.00 + Maine Sales Tax (5.5%) and $4.50 shipping and handling
SOLACE in AUDIO BOOK format can be made available at a discount for Resellers and Bookstores to  purchase. Please email us for a quote.
---
From the catalog of: