All plays by Travis. G Baker
A host of characters from MAINE populates each of these plays — both Locals and Come From Aways. The mix is not always oil and water — but, well…
ONE BLUE TARP — A seaside town, a local resident with a single blue tarp in his front yard, and a new city ordinance by the CFA Mayor
HAIR FRENZY — If you took the characters from "Steel Magnolias" and set them in a small Maine town — well, this is pretty much what you would get.
HOCKEY MOM — the relationship of Mother and Son as he grows, loving hockey, and begins to rise and improve as an athlete, until the day a rival team causes an accident where he is seriously injured …and what happens next.
SQUATCH — Local children, searching for Squatch, battle with professional Squatch hunters (CFAs) as the gentle creatures withdraw further into the forest.
THE STORE — the center of most small Maine communities, the local general store, becomes another battle ground between Mainers content to live a simpler life and a CFA scientist who is at the cutting edge of Artificial Intelligence.
Volume 26 in the Playwrights on the Page SERIES
---
BOOK DETAILS:
Ink and Paper Type: Black & white interior with cream paper
Bleed Settings: No Bleed
Paperback cover finish: Glossy
Trim Size: 6 x 9 in
Page Count: 236
ISBN: 9798865210337
ORDER #5033
LIST PRICE: $16.95
OUR PRICE: $12.95 (purchase below)
---
PURCHASE THE BOOK:
The Maine Plays • A Collection of 5 Plays Set In Maine — PRINT BOOK — Order#5033 : $12.95 (plus shipping and handling)
SHIPPING AFTER NOVEMBER 8, 2023
Libraries and Bookstores/Resellers please email us.
---
For Performance Licensing for these titles visit their pages: (in a new tab at Leicester Bay Theatricals)
HAIR FRENZY (coming soon)
---
Offered through
Leicester Bay Books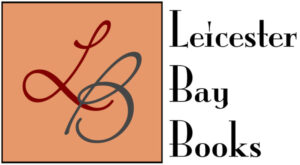 A Product of
Leicester Bay Theatricals