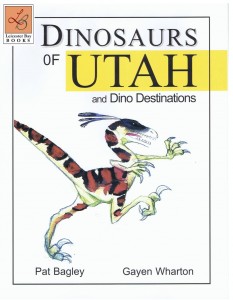 by Pat Bagley & Gayen Wharton
Retail Price: $8.95
Internet Sale Price: $7.95

---
About the Book:
An introduction for children, and other dinosaur lovers who know children, by one of Utah's great humorists. Also includes locations as to where these creatures lived and where you can see what fossils remain.

Approved by the Utah Office of Education
---
About the Authors
Pat Bagley is the award winning author and illustrator of several Utah and LDS books, including I Spy A Nephite, and Welcome to Utah.
Gayen Wharton has coauthored several bestselling Utah travel guides and a history of the state with her husband, Tom.
---
Product Details

PRICE: $8.95
• Paperback: 48 pages
• Original Publisher: White Horse Books; 1st edition (January 1, 2001)
• Language: English
• ISBN-10: 1566846013
• ISBN-13: 978-1566846011
• Product Dimensions: 8.8 x 6.9 x 0.2 inches
• Shipping Weight: 5.6 ounces
BISAC: Books / Science & Math / Biological Sciences / Animals / Fossils
---
Where to Buy
Buy from Leicester Bay Books through PayPal ($7.95 + $2.99 s&h + Maine sales tax of 5.5%) Click on the 'Add to Cart' button below.
No KINDLE version available.
This book is available at the following Resellers:
Eborn Books 254 S. Main Street, Salt Lake City, UT — 801-359-0460
BYUstore, Provo Utah
---
Bookstores and Resellers
If you are a bookstore or other reseller and wish to carry this title, or special order a copy for a special customer, contact us by email for a quote on Library and wholesale prices. We will then send you a PayPal invoice. Do not order from this page. Full discounts and return policy.
From the catalog of

This book is part of the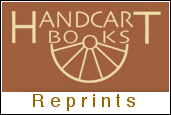 SERIES